Nazi Technology
German engineering is not always brilliant. I can imagine this "Rail Zeppelin" was a work of machining art. But a giant propeller whirring right beside passenger platforms did present a safety challenge.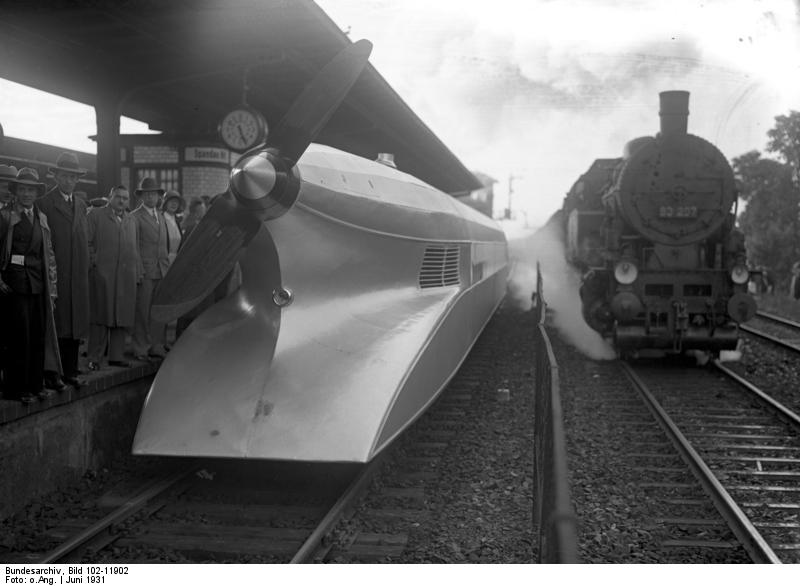 The Wired Magazine article on this one-off wonder makes an interesting point:
The concept and execution of Schienenzeppelin ("Rail Zeppelin") predated the Nazis by years. Like quantum physics, Bauhaus architecture and Marlene Dietrich, it was a product of the Weimar Republic. All the Nazis contributed was the loco's eventual dismantling to turn its aluminum into Messerschmitts.
Nazis get more credit than they deserve for technological advancements. They were the first to field jet fighters and guided missiles. They produced motor fuels (gasoline and diesel) from coal. The Allied powers were concerned about their potential development of nuclear weapons. But all those were applications of ideas already exisiting when the Nazis gained control.
Trackback URL for this post:
http://negativerailroad.com/trackback/763